Home
When life gets a little rocky, it can feel like you are on an emotional roller coaster.  Personal and work relationships can get strained, you don't perform well, and sometimes, even your best laid plans end up in a downward spiral. In times like these, it is helpful to pause and make space for yourself.
We help people manage difficult times with evidence-based strategies and practical skills and tools.
Some of the ways we support people:
Relieve anxiety and depression
Manage negative thinking. Learn to be gentle with yourself.
Restore your relationship with food
In whatever form of disordered eating you feel trapped, end the vicious cycle of dieting, binging, and purging.  Learn to nourish your body and thrive.
Restore body image and self confidence
Break free from social comparison, recognize your value, and live your life with confidence.
Improve coping mechanisms
Do you deal with stress by doing things that create more stress?
Develop a healthy balance between work and personal life
Get a full night's sleep
Turn off your mind and wake up refreshed.
There are effective ways to manage and resolve these problem areas in your life. Together we can explore these issues and find solutions that work for you. Please contact us for a no-fee consultation to find out more about how we can help.
---
Please contact us to schedule a free initial consultation.
519-731-2981     |     Send Email
I look forward to talking about how we can help.
---
The Benefits of Therapy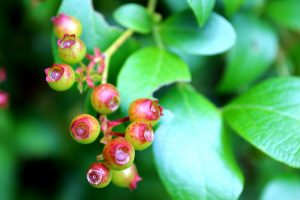 Psychotherapy can be an effective tool in providing you with the necessary support and training to overcome the challenges you face. By seeking therapy, you are taking responsibility and action to change what no longer works in your life. Many studies have shown throughout the years that psychotherapy is an effective form of treating and managing mental illnesses and other emotional disorders.
At Laird Counselling Services we are a team of professional mental health counsellors experienced in treating a wide variety of mental health issues including; addictions, anxiety, body image, disordered eating, depression, trauma, burnout, caregiver fatigue, and insomnia.  Our counsellors have received training in proven approaches such as,  Cognitive-Behavioral Therapy, Compassion-Focused Therapy, Dialectical Behavior Therapy, Internal Family Systems, Narrative Therapy, and Emotion-Focused Therapy.
Your wellness and peace of mind is our top priority. Reach out for a consultation to discuss how we can help you get from where you are to where you want to be.
"Your present circumstances don't determine where you can go; they merely determine where you start."

– Nido Qubein