About Our Therapists
Cheryl Laird, BA, MACP
Registered Psychotherapist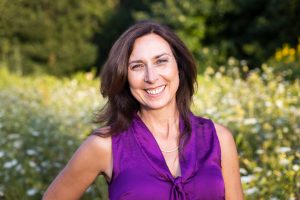 Cheryl Laird graduated from Yorkville University with a Master of Arts degree in Counselling Psychology. With over 10 years' experience in the fields of addictions, general and crisis counselling, and mental health assessment, she brings a wealth of knowledge to her counselling sessions.
Cheryl focuses on issues that cause anxiety and depression such as grief, burnout, stress, and trauma. She has a special interest in body dissatisfaction and disordered eating. She is passionate about helping people make peace with food and their bodies.
Cheryl has worked through her own struggles with grief, loss and difficult life transitions. She has lived experience with body image preoccupation and can support you on your journey to body confidence.  She engages in regular support and clinical supervision to provide you with the most comprehensive care. She also continues to work on her own physical and mental wellness with regular exercise, hobbies, friends and family and meeting with her own therapist.
Cheryl's work is informed by additional training in yoga and aromatherapy. She believes in the mind-body connection and offers Emotion Freedom Techniques (EFT) for those interested in pursuing a holistic approach.
Treatment Approach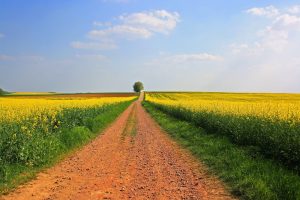 Cheryl takes a non-pathologizing approach to address her clients' unique needs. Working from an empathetic, trauma-informed perspective, her treatment plans utilize a foundation of Biopsychosocial, Cognitive/Cognitive-Behavioral, Compassion-Focused Therapy, Dialectical Behavior Therapy, Narrative, Person-Centered, and Solution-Focused Therapy.   Cheryl provides a tailored treatment plan and approach that includes tools to help sustain the growth experienced in therapy.
Additionally, there is a growing body of research that supports the practice of self-compassion and mindfulness in psychotherapy. Neuroscience research reveals individuals that practice these techniques are happier, more resilient, and better equipped to heal painful memories from the past. It is my honor and mission to help my clients move past what is blocking them from reaching their full potential individually and in their relationships.
"What lies behind us and what lies before us are tiny matters compared to what lies within us."

– Ralph Waldo Emerson
Education & Credentials:
License #: 007345
License Region: Ontario
Practicing Since: 2017
Education: Yorkville University. Cheryl's Master of Arts in Counselling Psychology degree is supported by trainings in a variety of therapies to support people in their healing journey. Some of these trainings include Brief Narrative Therapy, Dialectical Behaviour Therapy, Motivational Interviewing, Emotion Focused Therapy for Individuals, CBT-I for insomnia, CBT-E for Eating Disorders, and Emotional Freedom Techniques.
Cindy Jennings, BA, RP
Registered Psychotherapist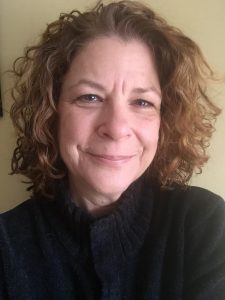 Cindy Jennings graduated from the University of Guelph with a degree in Psychology. Over the past 25 years, she has had the privilege of working with individuals, couples and families throughout their times of struggles, challenges and change. Her passion for helping people has only increased with each new person she meets. As a registered psychotherapist, she uses cognitive behavioural approaches including specialized training in dialectical behavioural therapy, mindfulness based therapy and somatic therapy. She has extensive experience in treating addiction, anxiety, depression and PTSD. She provides a non-judgmental, supportive place while helping you to learn new skills and abilities. Cindy offers flexible sessions during the evenings and weekends as needed.
Education & Credentials:
Registered Psychotherapist License #: 004656
License Region: Ontario
Practicing Since: 1992
Education: University of Guelph. Cindy's Psychology degree is supported by trainings in Dialectical Behaviour Therapy, Stages of Change, Motivational Interviewing, Cognitive Processing Therapy, Solution-Focused Therapy, Cognitive Behaviour Therapy, Somatic Therapy, and Exposure Therapy.
Leanna Bissell, BA, MACP,
Registered Psychotherapist(Qualifying)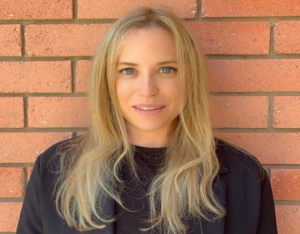 Leanna has 10 years experience supporting people with anxiety, depression, substance and alcohol use concerns, post-partum depression, sexual assault trauma, body image, disordered eating, ADHD, Acquired Brain Injury, and trauma.  She is a Registered Psychotherapist (Qualifying) with a Master of Arts Degree in Counselling Psychology from Yorkville University and a Bachelor Degree in Psychology from Brock University.
Leanna has worked with individuals from a myriad of backgrounds providing empathetic support and instilling hope for the future. She believes that therapy is a partnership and a collaborative process that focuses on creating an atmosphere where meaningful and impactful conversations can take place to explore a person's inner strengths and therapeutic goals.
Leanna uses approaches such as narrative therapy, cognitive behavioral therapy, solution-focused brief therapy, dialectical behavioural therapy and mindfulness-based practices to thoughtfully provide a safe space for healing.
Leanna is passionate about continuing to learn and develop her toolkit in order to provide outstanding professional, holistic and relevant therapy for people of all backgrounds and walks of life.
Leanna would like to hear from you if you have concerns in any of the following areas:
Addictions (alcohol, drug, video games),
ADHD (poor time management, disorganized thoughts),
Trauma (sexual assault, motor vehicle accident, intimate partner violence, childhood attachment),
Anxiety (social anxiety, worry and rumination),
Depression (low mood, low motivation, fatigue, poor concentration),
Acquired brain injury,
Body dissatisfaction,
Emotional eating or chronic dieting.
When you don't feel in control of your life, it makes your life so much harder than it needs to be.  Leanna is available for free 15 minute consultations to discuss how she can support you to work on these problems and improve your quality of life.
Education & Credentials:
Registered Psychotherapist (Qualifying) License #: 11291
License Region: Ontario
Practicing Since: 2022
Education: Yorkville University. Leanna's Master of Arts degree in Counselling Psychology is is supported by trainings in Dialectical Behaviour Therapy, Cognitive Behavioural Therapy, Solution-Focused Brief Therapy, and Mindfulness-Based Therapy.